​
We are all experts at information consumption. Even though we read 10 articles a day, watch 50 videos a week, and complete 100 books a year, when it comes to converting the collected information into actionable knowledge, we do a mediocre job.
On top of that, 99% of the content we consume is garbage. They may be well crafted, but don't add anything new to our body of knowledge. We don't realise this because we engage in passive consumption instead of active utilisation.
Schools are responsible for this. They never taught us how to question what we consume, or reinterpret what we learn, or generate new ideas from our existing knowledge.
This creates serious problems in real life. That's where this course comes in.
​
---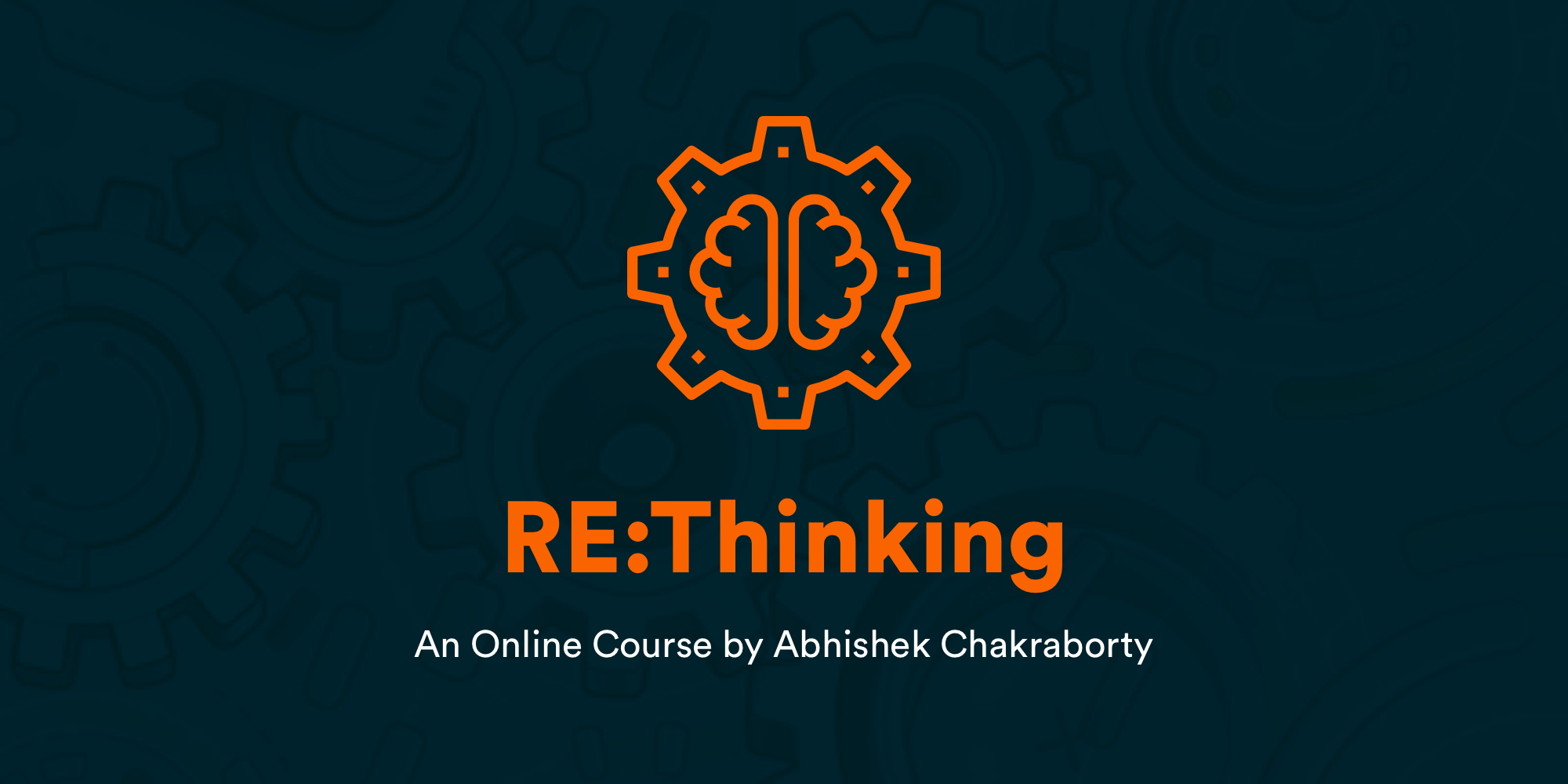 Reengineered Thinking (RE:Thinking) is a live 5 week online program where you'll learn effective strategies to organise your growing knowledge in various fields, identify the gaps in your understanding, and generate new ideas based on what you already know.​
​